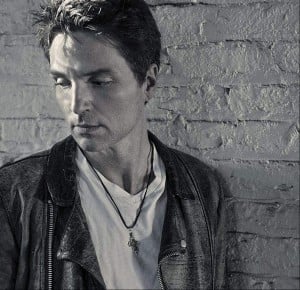 Richard Marx is one of my favorite artists of the 1980s and 90s and an inspiration to my own songwriting. He's mostly known for his ballads, and rockers with soul influences. He's a great songwriter, with a very distinctive voice, both raspy and soulful.
I would describe Richard Marx' sound as a combination of Toto, Bryan Adams, Chicago and David Foster…
Some personal favorite – other than the obvious ones like "Right Here Waiting", "Hazard", etc. – include "Heaven Only Knows", "Satisfied", "Children of the Night", "Take This Heart", "Loved",…
Although he hasn't had a top 10 hit as an artist since the 1998's "At the Beginning" (with Donna Lewis, from the "Anastasia" animated movie soundtrack), Richard Marx continues to lead a very successful and prolific career, both as an artist, and even more so as a songwriter/producer… and at 48, he does not seem to have aged one bit!...
Artist
After the 5 hit albums released through Capitol Records 1987-97 ("Richard Marx", "Repeat Offender", "Rush Street", Paid Vacation", "Flesh and Bone"), Richard Marx released a further 4 studio albums during the 00s as well as a number of live, compilation and acoustic albums.
The latest single "Wouldn't Let Me Love You" – released just a few weeks ago as one of two new tracks on the new compilation "Inside My Head" – is a really great pop-rock ballad. A beautiful melody, memorable and powerful chorus that will get you hooked on first listen, great guitar solo, some nice little touches throughout (love the variation on third chorus): It's a songwriting masterclass, deserves to be a huge hit and showcases an artist/songwriter still at the top of his game.
I was lucky to be in the audience at Richard's 31 May 2011 concert at the Royal Albert Hall in London. It sounds like this was a very special show for Richard, and definitely it was a very special show for the audience. The set included a mix of stripped down acoustic numbers and fully produced electric numbers – and the songs work equally well in both formats.
Songwriter-Producer
As a songwriter and producer, Richard Marx continues to rack up the hits – and in fact has had chart-topping songs in each of the last four decades, including the current one.
His songs have been recorded in a wide range of styles, from country to R&B and of course pop and rock, by a long list of to artists, including Kenny Rogers, Keith Urban, Luther Vandross, N Sync, Josh Groban, Barbra Streisand, Daughtry, Ringo Starr, the list goes on and on…
Some of my favorites: "The Best Of Me" (David Foster and many more) and "This I Promise You" (N Sync)… but in truth there are many more out there that I do not know, and I'm sure some gems among them!
Video Playlist
Here's a playlist of the music videos legally available on YouTube – watch it below or on my YouTube channel:
From 2012's "Inside My Head":
From 1994's "Paid Vacation":
From 1991's "Rush Street":
From 1989's "Repeat Offender":
From 1987's "Richard Marx":