SuperCool-Guy Album Release
Posted on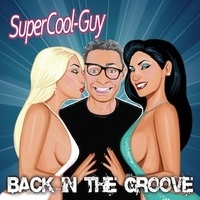 The album "Back In The Groove" is now available as a download on iTunes (worldwide), on Amazon.com and wherever good music is sold!
The album is also available as a CD from CD Baby. This is a small-run, strictly limited edition, destined to become a collector's item. They're all at CD Baby and when they sell out, don't ask me: that will be it!
13 tracks – "Whatever You Do", "Today", "One of These Days" (feat. Maria Willson) + 8 brand new songs and 2 remixes!
There's some pop, some rock, some ballads, some dance!... Vocals by Maria Willson, PJ Lequerica, Kelly Webb, Priscilla Slade, and yours truly, SuperCool-Guy!… a CD for all seasons: get yours today! :-)
Every month, I will be featuring one track from the album on this blog.
This month: "Tierra del Fuego"…