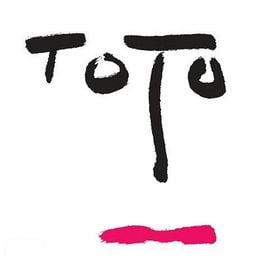 The percussions on Toto's "Africa" were my guide when composing and recording "Tierra del Fuego" and clearly influenced the feel of the track… so today allow me to pay homage to one of pop-rock's all-time greatest bands.
Style
"Pop-rock" doesn't quite do them justice in fact. Toto's style has always been one of fusion. Their self-titled 1978 debut fused disco and prog-rock. While the prog-rock influences remained dominant on the first 3 albums, a wide range of other styles have fused in and out of the Toto "sound" over the years, including many flavors of "world" music, jazz, funk, hard rock, California "FM" pop-rock, and ballads...
The band further demonstrated its musical prowess and versatility by writing and producing the mostly-orchestral soundtrack to David Lynch's 1984 "Dune".
If it's impossible to pin Toto down to a specific musical style, there is however a definite Toto "sound" that emerges from its distinctive, sophisticated and melodic songwriting, vocals and playing techniques…
Band Members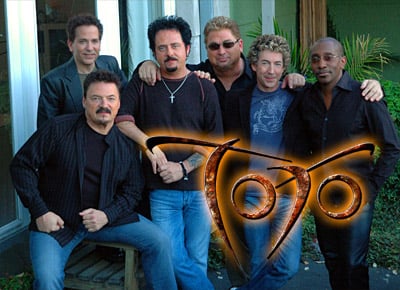 Mid-2000 line-up and as close to "classic" as it will now get - from left to right: Mike Porcaro (back) (drums), Bobby Kimball (front) (vocals), Steve Lukather (guitars/vocals), David Paich (guitars/vocals), Simon Phillips (drums), Greg Phillinganes (keyboards)
The members of Toto are all widely recognized as top musicians and masters of their respective instruments, and over the years have played with a long list of top recording artists outside Toto.
The core original members are Jeff Porcaro (drums), David Paich (keyboards) and Steve Lukather (guitars). They have been joined by Jeff's brothers Steve (keyboards) and Mike (bass), respectively, Simon Phillips who has filled in on drums since Jeff Porcaro's death (1992), lead vocalists Bobby Kimball, Joseph Williams, and many others who have left their mark both in the studio and on stage.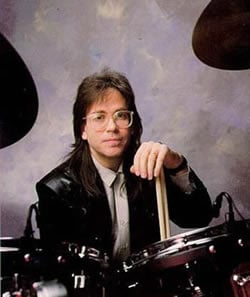 Jeff Porcaro (master drummer -1992)
Principal songwriters David Paich and Steve Lukather themselves sing lead vocals on many of their own compositions.
If David Paich was the main songwriter during the first part of the band's career, sometimes in collaboration with Jeff Porcaro ("Hold the Line", "99", Rosanna", "Africa" and many others), Steve Lukather has been its main driving force during the later part, both as a songwriter and a singer, and Toto's only constant member throughout its 35-year career. He wrote and sang on many of the band's signature ballads in particular ("I Won't Hold You Back", "How Does It Feel", "I'll Be Over You"…). He also leads a prolific solo career well worth checking out...
The band remains active on-and-off and will be touring Europe this summer.
Favorites
Toto has released a dozen studio albums, including the landmarks "Toto IV" (1982), "The Seventh One" (1988) and their 1978 debut.
1984's "Isolation" (more rock, with Fergie Frederiksen on lead vocals) and 1986's "Fahrenheit" (softer, more jazzy), while less commercially successful, are equally excellent and among my favorites.
I was lucky to see Toto live twice during their career: the first time on 4 October 1990 in Paris (Zénith), and the second time on 25 February 2006 in London (Hammersmith Apollo).
Here's some personal favorites and greatest hits of Toto – scroll down for the video playlist or view it on my YouTube channel:
Hold the Line
From 1978's "Toto"
Written by David Paich; Vocals by Bobby Kimball

Rosanna
From 1981's "Toto IV"
Written by David Paich; Vocals by Steve Lukather and Bobby Kimball

Africa
From 1981's "Toto IV"
Written by David Paich & Jeff Porcaro; Vocals by David Paich

How Does It Feel
From 1984's "Isolation"
Written by Steve Lukather; Vocals by Steve Lukather

I'll Be Over You
From 1986's "Farenheit"
Written by Steve Lukather & Randy Goodrum; Vocals by Steve Lukather

Stop Loving You
From 1988's "The Seventh One"
Written by David Paich & Steve Lukather; Vocals by Joseph Williams

Pamela
From 1988's "The Seventh One"
Written by David Paich & Joseph Williams; Vocals by Joseph Williams