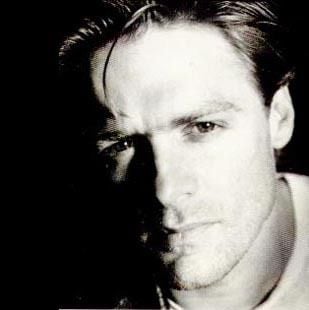 Bryan Adams is one of my all-time favorite artists and songwriters and his unique brand of pop, rock and ballads a major influence on my music.
Memories
I first became aware of Bryan Adams with "Cuts Like a Knife" and his co-writes on KISS' "Creatures of the Night". Then "Reckless" came out in 1984 and became one of the biggest albums of the 80s.
At one of my first bands (in France, around 1985-87), every rehearsal would start with a "warm up" which consisted of playing most tracks on "Reckless", particularly "Kids Wanna Rock", "It's Only Love", "Summer of 69", etc. That album was the model and inspiration for the kind of music I wanted to make at the time.
At another band (in Austin, TX, 1989-90), I insisted that we include one Bryan Adams song in the repertoire – and we chose "Run to You"...
Video playlist compiled from Bryan Adams' YouTube channel…
8 Dec 1987 – Paris
My first Bryan Adams concert was in Paris – I can't remember the venue, probably "Le Zenith" – during the "Into the Fire" tour. What a great, great concert! I remember it hot and sweaty like a great rock concert should be. I remember Bryan with great energy, a great rapport with the crowd, visibly excited to be there and moved by the crowd's reception. I remember a long string of encores, just Bryan and his guitar, like he just didn't want to leave the stage. And we didn't want him to leave either.
10 Jan 1992 – New York, NY: The Ritz Theatre (club date)
This was a very intimate gig and I was lucky enough to snap up a couple of tickets. It was a real privilege to see Bryan up-close. A truly unique and memorable experience.
30 Oct 2004 – London: Wembley Arena
So many years later, I found much of the same energy and warmth that I had experienced during the earlier gigs. Bryan Adams is one of those artists that never disappoints on stage. He's just a great live entertainer and both the rockers and ballads work great on the audience.
Style
Bryan Adams pioneered a new brand of pop-rock music in the 1980-90s, which now serves as the template for much of the current generation of artists, from Kelly Clarkson in the US to McFly in the UK, to name just two.
Most of his output falls clearly into one of two camps: rockers and ballads. He is a master at both and infuses every song with heartfelt lyrics and a great pop/melodic sensibility.
On the rock side, he combines the down-to-earth, man-on-the-street charisma of a Bruce Springsteen, with the killer guitar riffs of an AC/DC and the epic, anthemic power and electricity of a Def Leppard.
With ballads, the magic formula comes from the combination of a distinctive, sexy, gravelly voice; beautiful and catchy melodies; and heartfelt lyrics. No-one hits the spot like Bryan Adams does.
Besides rockers and ballads, Bryan Adams has also made incursions into electronica since 2000, most notably through collaborations with Chicane ("Cloud #9", "Don't Give Up") and the just-released "Tonight in Babylon" with LoverushUK. Not to mention DJ Sammy's awesome 2002 trance cover of "Heaven"…
Collaborators
There are several key collaborators who have played a major role in the sound and success of Bryan Adams over the years, including:
Jim Vallance (co-writer)

In the pantheon of great pop-rock songwriting partnerships, there's John Lennon-Paul McCartney, Keith Richards-Mick Jagger, Elton John-Bernie Taupin,… and there's Bryan Adams-Jim Vallance.

The pair started their collaboration in the late 70s. Jim Vallance co-wrote almost every song on the first five albums, as well as a few more on later ones, and also co-produced the first two.

Jim Vallance's got a great website where he tells the story behind each of the many songs he's written over the years – fascinating reading for anyone who's into the craft and business of songwriting.

Bob Clearmountain (co-producer, mixer)

Bob Clearmountain mixed and co-produced the four "golden era" albums between 1981 and 1987 ("You Want It, You Got It", "Cuts Like a Knife", "Reckless" and "Into the Fire") and also mixed all subsequent albums to date.

Keith Scott (guitarist)

Keith Scott has played lead guitar on every album and tour since 1983's "Cuts Like a Knife". He and Bryan have become best friends.

Robert John "Mutt" Lange (co-writer, co-producer)

Robert John "Mutt" Lange co-produced 1991's "Waking Up the Neighbours", 1994's "18 til I Die" and 2008's "11", co-wrote almost every song on the first two, and several on "11" and other albums.
Selected Discography – Favorite Albums
Cuts Like a Knife (3rd studio album - January 1983)


SuperCool-Guy rating: 9/10

This is the album where the sound and songwriting really came together.

Singles:

Other stand-out track:

Don't Leave Me Lonely (co-written with Eric Carr of KISS)

Reckless (4th studio album - October 1984)


SuperCool-Guy rating: 10/10

Reckless is the album everyone must own. This is the perfect album, one of those rare times in pop where everything just comes together perfectly: great songwriting (all tracks written by Adams/Vallance), perfect rock production (Adams/Clearmountain), and a cohesive tracklist: 10 gems – "all killer, and no filler" – which yielded an astonishing 6 hit singles over 1984-85, which have all become "classics":

Singles:

Other stand-out track:

Into the Fire (5th studio album - March 1987)


SuperCool-Guy rating: 9/10

Although the core creative team of Adams-Vallance-Clearmountain hadn't changed, this album turned out a bit different sonically, a bit more mature, reflective and restrained, and reminds me of Bruce Springsteen in some ways. I think Bryan was purposely trying not to do a "Reckless 2" and that's to his credit.

Singles:

Only the Strong Survive

Another Day

Waking Up the Neighbours (6th studio album – September 1991)


SuperCool-Guy rating: 10/10

"Walking Up the Neighbours" is my 2nd-favorite Bryan Adams album and comes close to the perfection of "Reckless". "Close" because it's probably impossible to sustain perfection over a 15-track collection, so inevitably, not every track is a 10/10.

The album marked a major change in the Adams creative team, with the addition of legendary producer/songwriter Robert John "Mutt" Lange (AC/DC, Def Leppard, Foreigner, Shania Twain…) co-producing and co-writing every track on the album, while Jim Vallance still co-wrote 4 tracks and Bob Clearmountain focused on mixing the album.

The lead single "(Everything I Do) I Do It for You" (also featured on the "Robin Hood: Prince of Thieves" movie soundtrack), became an enormous global hit in the Summer of 1991, breaking records and hitting number one in many countries around the world, incl. 16 weeks at no.1 in the UK, 9 weeks in Canada, and 7 weeks in the US.

Singles:

Spirit: Stallion of the Cimarron (Movie Soundtrack - 2002)


SuperCool-Guy rating: 9/10

Not a "proper" Bryan Adams studio album, but excellent all the same. This is really a Bryan Adams-Hans Zimmer collaboration, with several of Adams' frequent co-writers pitching in (Gretchen Peters, Eliot Kennedy...). A lot more mellow. A beautiful album.

Single:

Other stand-out tracks:

I Will Return

Don't Let Go (feat. Sarah McLachlan)

Sound the Bugle

Nothing I've Ever Seen
Best of the Rest
There are so many great tracks… here's a selection of my favorites from the other albums:
Gimme Your Love (from "Bryan Adams", 1980)

No One Makes It Right (from "You Want It, You Got It", 1981)

Diana (single, 1985)

Please Forgive Me (from "So Far, So Good", 1993)
All For Love (with Rod Stewart & Sting) (from "The Three Musketeers" movie soundtrack, 1993)
Have You Ever Really Loved a Woman? (from "18 til I Die" and the "Don Juan DeMarco" movie soundtrack, 1995)
I'm Ready (acoustic version) (from "MTV Unplugged", 1997)

When You Love Someone (from "MTV Unplugged", 1997)

When You're Gone (with Melanie C) (from On a Day Like Today, 1998)
Cloud #9 (Chicane Mix) (single, 1998)
Inside Out (from On a Day Like Today, 1998)
The Best of Me (from "The Best of Me", 1999)
Don't Give Up (Chicane feat. Bryan Adams, 2000)
Open Road (from "Room Service", 2004)
Room Service (from "Room Service", 2004)

I Was Only Dreamin' (from "Room Service", 2004)

Tonight We Have the Stars (from "11", 2008)

The Way of the World (from "11", 2008)
Also, if Bryan or someone from his record company is reading this: could you please re-release the "So Far So Good" home video on DVD and Blu-Ray? That was a great one, but my VCR died a long time ago…
And finally, if you like Bryan Adams' music, you might also enjoy this… ;-)