QUEEN + Adam Lambert: The Queen has found her King
Posted on
QUEEN + Adam Lambert is a triumph and a match made in heaven. In this blog entry, I look back at the four shows I had the joy to experience, some of the shows' highlights (attention: spoilers), and I give a bit of context on this fan's very personal experience of QUEEN + Adam Lambert. I also make a few wishes re: possible continuation of this magical collaboration…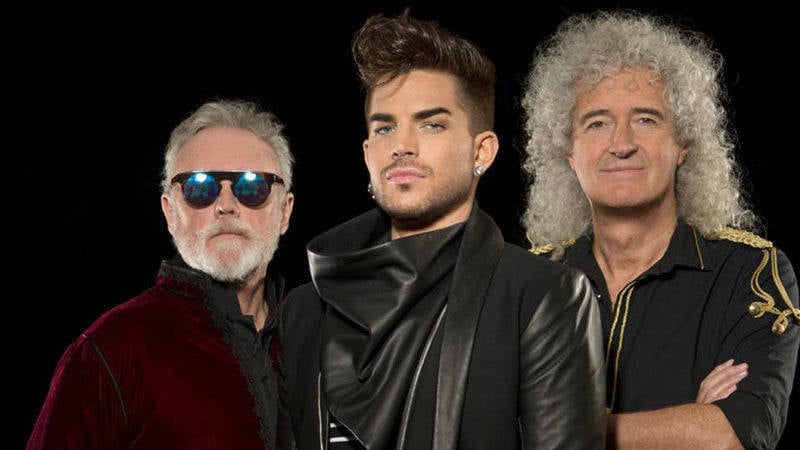 QUEEN fandom
Readers of this blog (if they're out there?) will know that I am a life-long fan of QUEEN.
I still remember the moment I first became aware of this raw, exciting and dangerous music called "Rock", as I heard "We Will Rock You" on the radio as a young boy in 1977.
My first rock concert was QUEEN at the Palais des Sports in Paris on 19 April 1982 ("Hot Space" tour). I subsequently saw QUEEN at Paris Bercy on 18 September 1984 ("The Works" tour), the Hippodrome de Vincennes on 14 June 1986 ("The Magic Tour"), then much later with Paul Rodgers in London (28 March 2005 at Brixton Academy and 11 May 2005 at Wembley Arena). I saw The Brian May Band at the Beacon Theatre in New York on 14 March 1993 and the QUEEN Extravaganza at London's Shepherd's Bush Empire on 6 November 2013.
I own a copy of every QUEEN album and most of Freddie, Brian and Roger's solo works in one format or another.
As a teenager practicing the drums in my parents' attic, I would play alongside my QUEEN cassette tapes over and over. And as an aspiring songwriter, Roger was a particularly strong inspiration and model, being not only a great rock drummer but also a great singer, songwriter and all-around musician.
Discovering Adam Lambert
I was sort of aware of Adam Lambert prior to his collaboration with QUEEN, I knew he had a great voice and some pretty good songs, but I wasn't wowed immediately. I suppose I did not fit the "target demographic" and to be perfectly honest was not particularly attracted by the OTT campness. Like everyone else that saw it, I was impressed and excited by the 2011 MTV Europe Music Awards performance, but nothing could have prepared me for the sheer awesomeness that is Adam Lambert live…
Adam has the voice, the technique, the range, the versatility – we knew he could do pop, but he can do rock just as well –, he has the handsome looks, the charisma, great chemistry with both the public and his band mates, he has the theatricality that QUEEN demands – to the point of acting out the songs – but not overly so, always keeping it a rock performance. He also shows humility, a graciousness and sense of humour that I think will endure him to even the most "purists" of QUEEN fans.
Adam Lambert is an exceptional performer and a perfect fit for QUEEN, bringing out a second youth in Brian and Roger, who are obviously enjoying every moment.
I am now proud to call myself a "Glambert" (never mind how ridiculous that sounds at my age!!!). I have discovered the first two albums, which are full of great songs, and look forward to the third album due out later this year. In hindsight, I can hear in those two albums many of the same elements found in QUEEN's music. Given the May/Taylor treatment, songs like "Music Again", "Soaked", "Aftermath" or some of the more well-known hits would not be out of place on a QUEEN album.
London – Hammersmith Apollo, 12 July 2012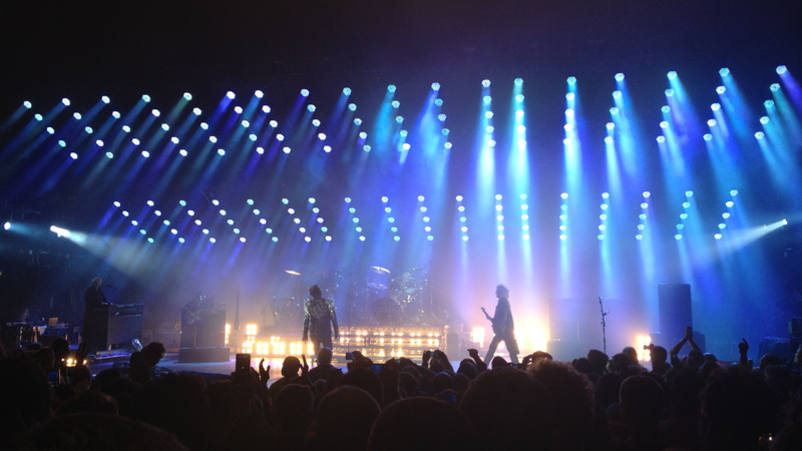 I've seen many great concerts over the years – including the three with QUEEN and Freddie Mercury – but that show might just be the greatest concert experience of my life so far. Partly because I was front and centre, super-close to the stage and right in the heart of the action. Partly because that was my first experience of Adam Lambert live and I was completely blown away. Partly because it felt like – after all these years – QUEEN had fully regained its "magic". Sure, QUEEN + Paul Rodgers was good, but this was something else: this was a band once again at the top of its game, delivering a show that was fresh and exciting and on par – dare I say even better? – than at the peak of its classic line-up period.
I remember "Dragon Attack" – and Adam's red outfit – as an unexpected highlight of that show – as well as "Tie Your Mother Down", one of the most exhilarating rock anthems ever.
Houston, TX – Toyota Center, 9 July 2014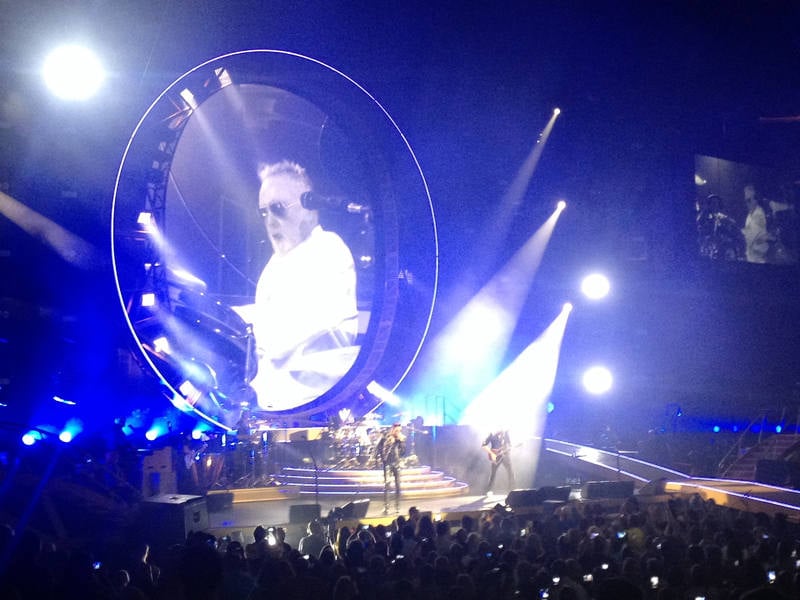 When the 40th Anniversary North American tour was announced, it wasn't clear that a European tour would follow. This was going to be an expensive trip, but if I could afford it, I had to go.
What sealed the deal for me was that my other all-time favourite band – KISS – was also touring America (also for their 40th anniversary, and if I needed any more convincing, co-headlining with Def Leppard, another all-time great!). The tours intersected in Texas, and some other personal reasons made Houston a great choice: all the stars aligned, and my American Rock'n'Roll holiday became reality.
This was a chance to re-live the Hammersmith show, but now on a grand scale.
The set and performances were awesome. "Love Kills" – which would be dropped from the subsequent European set list – was that show's unexpected highlight.
On a slightly down note, I felt that the audience was a bit too tame – perhaps due to the seating arrangement, perhaps because the American audience was less familiar with the songs. Still a great show.
London – The O2 Arena, 17 January 2015
Home gigs are always special, and this was QUEEN making a triumphant return on its home turf. There was an excitement in the crowd that I had not felt at the Paul Rodgers shows, and a sense that this was a really special occasion and a date that would stay in the annals of QUEEN history.
The stage set had evolved since the American tour, with the huge Q-shaped rig coming down for a song, and Roger's drum riser going up "KISS-style" for the finale. The set list had also evolved quite a bit, most notably with the "Procession/Now I'm Here" North American opening now replaced by "One Vision", the addition of "Save Me" and the (shocking!) omission of "The Show Must Go On". "The problem with this band, as Adam noted at one point during the show, is they just have too many hits!!!"
The performances, sound and production were absolutely flawless. Two hours and twenty minutes of hit song after hit song. Everyone left with a huge smile on their faces. Notwithstanding a couple of – in my humble opinion – questionable set list decisions, this was a perfect show.
Paris – Le Zénith, 26 January 2015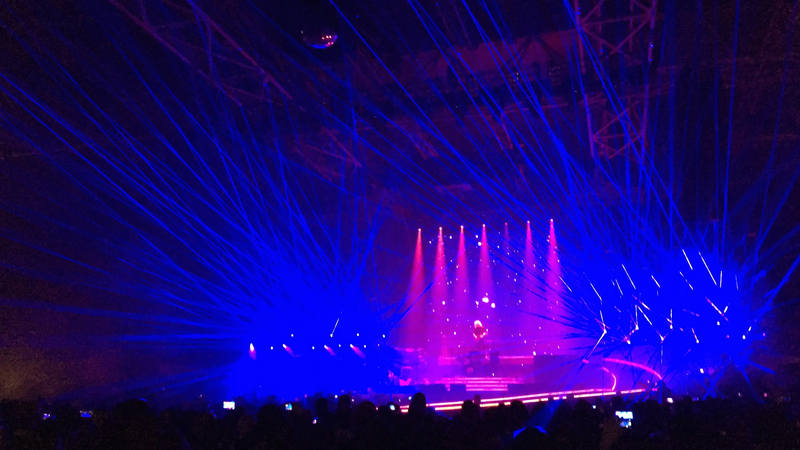 Le Zénith is a smaller 6,000-seater and this was the only tour date in France. Compare that with 6 dates in Germany – and I would venture that the French tour promoters did not rise to the occasion: QUEEN ought to be able to sell more than 6,000 tickets in the whole of France! The stage set also had to be scaled down for the smaller venue, and the Q-shaped rig had to be left out.
Nevertheless, this was another excellent show, and the smaller venue meant greater proximity between the public and the band: there was not a bad seat in the house.
This being my fourth show, I probably noticed some little details that most others did not. For example, I got the feeling that it took a couple of songs for the band and the sound mix to hit its stride. Which they quickly did, with Adam winning over the crowd almost immediately, and Brian scoring points with his very good French and some very funny banter ("le bâton de selfie"! aha!).
At one point, Brian asked the public: "How do you like the new man?" This won Adam a very enthusiastic standing ovation – wholly deserved I might add.
The set list was tweaked again, with Roger leaving the drum kit for a great rendition of "A Kind of Magic" (in place of "Days of our Lives"), and "The Show Must Go On" added before "Bohemian Rhapsody". Brian gave a beautiful and emotional rendition of classical French song "Plaisir d'amour" on the acoustic guitar, singing the first verse in English and the second in French. This was my "unexpected highlight" of the night…
Overall, the Paris date was smaller and with a less elaborate stage show, but had the best song selection and best pacing in my opinion. What a night!
Concert highlights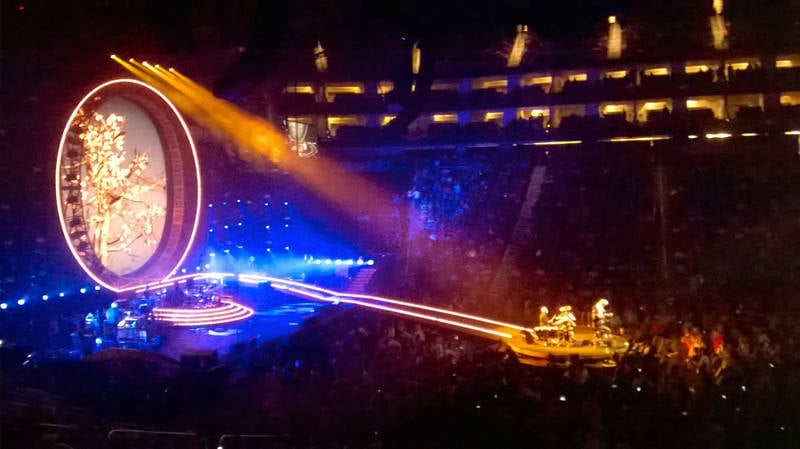 QUEEN + Adam Lambert gave us so many great moments. Almost every song was a highlight.
Each of the four shows followed the same tried-and-true QUEEN formula of a "shock-and-awe" 3/4-song opener, followed by a succession of cool-downs and climaxes, with something new and exciting in each and every number. With "Fat Bottomed Girls" – only 20 minutes into the set – the show had already reached an intensity that only few other shows can reach in their final climax.
If I had to pick one highlight, it would have to be "Love of my Life": Brian, his acoustic guitar and the public, singing as one, and joined at the end by the "ghost" of Freddie Mercury. This was a very beautiful and emotional moment, which brought a tear to my eye at every show. Brian was also visibly moved, and so must have been most of the audience.
The show achieved a very delicate balance between on the one hand nostalgia and paying respects to Freddie Mercury, and on the other hand moving the music forward and allowing the "new man" to breathe new life into the old classics. In my opinion, they got the balance just right.
The father-and-son drum-off featuring Roger and Rufus Tiger Taylor was another highlight for me. So was Roger and Adam's duet on "Under Pressure".
Adam's star burned bright throughout, and particularly so on "Save Me" and it's a-cappella opening, on "Somebody to Love", "Killer Queen", and as he summoned his inner-Elvis for "Crazy Little Thing Called Love".
Each night, I got a kick out of seeing Adam return to the stage with a crown on his head for the "We Will Rock You / We Are the Champions" encore. The European crowds came in largely sceptic about this new young guy trying to "replace" Freddie Mercury. Each night, Adam Lambert had to prove himself and win over a new crowd. And win them he did. Each night, he fought, conquered, and won the right to wear that crown. Each night, we witnessed the crowning of a new king. That was a very powerful moment. Truly, the queen had found her king.
The future of QUEEN + Adam Lambert?...
Adam Lambert has a successful solo career and an upcoming album to promote, so nothing is sure… but QUEEN + Adam Lambert feels too right to end with this tour.
At the very least, there is bound to be a home video release of the concert, possibly a live album.
Dr. May being the 3D enthusiast that he is, why not a 3D concert movie? Think Metallica's "Through the Never": one of the greatest concert film ever – check it out! QUEEN has never done things in halves, and this is the level of quality they should go for in my opinion.
What if Adam's new album included one track featuring Brian and Roger? Marketing-wise, this would be a great way to further bridge the two fan bases, and would benefit both parties.
Above all, I pray to the gods of Rock'n'Roll that Brian, Roger and Adam will create new original music together and at some point deliver a QUEEN + Adam Lambert studio album. Include Brian's "Business" and Roger's "I am the Drummer (in a Rock'n'Roll Band)" 'cause those are great songs that deserve a bigger audience! Bring in someone like Max Martin as co-producer! Combine the timeless songwriting genius and musicianship of Brian and Roger with fresh production talent to deliver a chart-topping contemporary-sounding album of pop and heavy rock classics for the 21st century!
Somehow convince John Deacon to re-engage with the world and re-join the band! (we love you John!)
And then another world tour?… (I have some cool set design ideas…Brian: call me! ;-))
Adam Lambert could "do a Phil Collins" and dominate the next 10 years in pop, alternating solo and band albums and tours...
Let the QUEEN + Adam Lambert 2014/2015 world tour be the start of another awesome chapter in the story of QUEEN.
Do you love the music of QUEEN + Adam Lambert? Check out some of the songs they inspired me to create: here.