Congratulations to the Foo Fighters for winning 5 Grammys last Sunday (Best Rock Performance; Long-form Music Video; Hard Rock/Metal Performance; Rock Song; and Rock Album)
This is well deserved too – the Foos are in my opinion the greatest rock band currently in operation (not including KISS, which are in a category of their own!) and their latest album, 2011's "Wasting Light", an amazing record.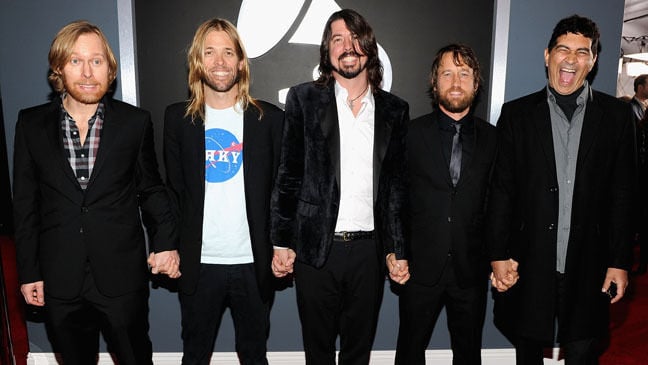 Pictured, on the red carpet at the Grammy's, 12 Feb 2012, from left to right: Nate Mendel (bass), Taylor Hawkins (drums), Dave Grohl (lead vocals, guitars), Chris Shiflett (lead guitar), Pat Smear (guitars)...